15th Clinical Trials
Strategic

Summit
15th Clinical Trials
Strategic

Summit
15th Clinical Trials
Strategic

Summit
May 1st-2nd 2024 | Boston, MA
Venue:

Embassy Suites by Hilton Boston at Logan Airport
May 1st-2nd 2024 | Boston, MA
Venue:

Embassy Suites by Hilton Boston at Logan Airport
The 15th Clinical Trials Strategic Summit (CTSS) provides a forum for innovative ideas to meet actionable implementation. CTSS guides Clinical Trials with strategic agility, allowing you to manage evolving areas with foresight and innovation. This Summit captures the core of panel discussions led by industry leaders, one-to-one meetings, an immersive display of cutting-edge solutions, innovative keynote presentations, dedicated networking hours, and insightful speakers and poster sessions. CTSS welcomes you to embark on a transformative journey that will equip you to lead the evolution of clinical trials with precision and skill.
Anticipate The
Experience:
Networking Excellence
Forge valuable connections with industry peers, fostering partnerships that drive business growth.
Tailored Meetings
Engage in one-on-one discussions with potential collaborators, unlocking new opportunities for future ventures.
Cutting-Edge Exhibitions:
Explore a showcase of innovative solutions and technologies that can revolutionize your pharmaceutical endeavors.
Key Talks You
Shouldn't Miss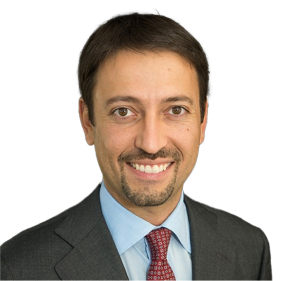 Giovanni Abbadessa
Vice President
Sanofi Genzyme
Emilio S Neto
Head of US Clinical Country
Biogen